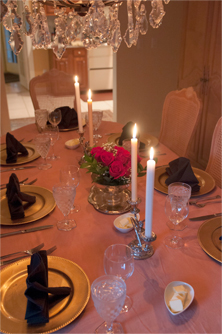 Our clients have it all: Beautiful & delicious food, no prep work, a clean kitchen and lots of time to spend with their guests. Regardless of the number of guests involved, we'll take care of everything for you.
Cuisine256's Executive Chef, Brian Yager, will cater to your every need. Charges are a set hourly cost times the number of hours worked, so the total cost is kept to a minimum relative to a full catering job. We can also arrange additional service staff if deemed necessary.
Whether for a special day, a holiday, or just because you miss them, call your friends and we will do the rest. Our highly trained staff will make your work easy, your smell great, and your guests very happy. When catering is not the right option; call us at (772) 324-9472 to discuss the possibility of a Private Chef in your home!